Step 9 - Loading the Firmware
Now the main PCB is done, you will need to load the firmware onto it before it can be used. If you bought the kit, or processor from me this step has also been done for you. But you should check to see if a new version of the firmware has been released and upgrade it it has. The firmware is laoded with he Firmware Updater, available from the Software section. You will also need a firmware file, one for none comercial use is also available there.
If you wish to use the interface commericaly you will need to purchase the commericaly licensed processor, or fully built module from the Ordering section.
These screen shots are from the mac updater, but there is also a windows updater avaliable from the Software section.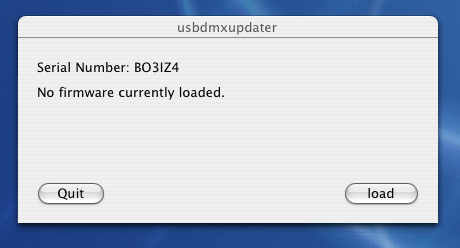 No firmware on the USB DMX interface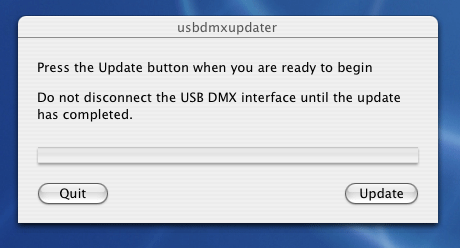 Ready to flash the Firmware onto the USB DMX Interface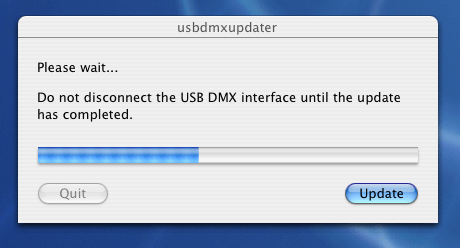 Update in progress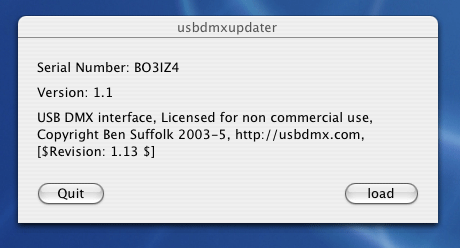 USB DMX interface updated, and ready to be used